So, apparently Daniel Johns from early 90's Silverchair fame is now totally muscley, tattooed, pierced and looks exactly like Kevin Federline. What the fuck happened to the little, 90 lb surfer boy with the blonde ratty hair that I knew and sorta loved?
I know; this doesn't seem possible but look it: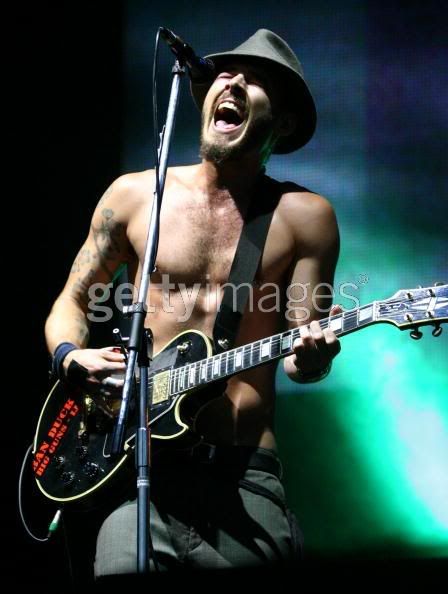 There are a slew more photos here. I just chose that one because it looks most like him; you can't deny that mouth considering how incessantly we were all staring at it while watching the "Tomorrow" video for the 500th time. Yes! That scary pig-man. I know I will never forget it.